Installation Array Exhibition in Duke Today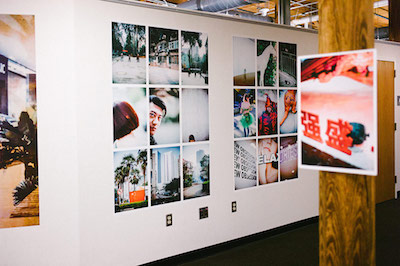 The Installation Array exhibition, Tomato Republic, by second-year MFA/EDA student Haoyang Zhao was featured in a January 19, 2017 Duke Today article.
today.duke.edu/2017/01/student-photo-exhibit-tomato-republic-debuts-smith-warehouse
The Installation Array, launched in Fall 2016, is a new space for multi-media art installations by students and faculty. It is located on the second floor of Bay 11 in Smith Warehouse. Assistant professor of the practice Shambhavi Kaul organizes the Installation Array exhibitions.