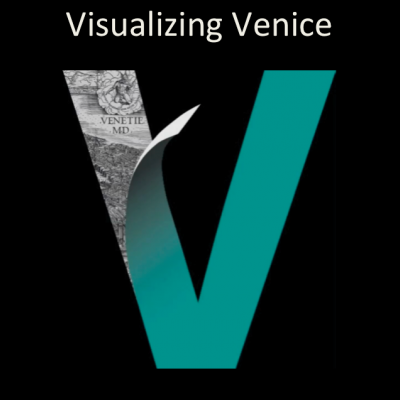 Visualizing Venice is an international collaboration with the Universities of Padua (Engineering) and IUAV (architectural and urban history) that has several parts:
mapping and modeling change in the city from the sixteenth century to the present
training graduate students and young post-docs on visualization technologies for art, architectural, and urban history. To this end we established a digital laboratory at Venice International University
the creation of a shared database that geo-references monuments and their modifications over time
teaching undergraduates at Duke University and at Venice International University on the history of Venice and its monuments
developing a collaborative research group with Environmental Scientists (Marco Marani, Andrea Rinaldo and Sonia Silvestri) to map and model interactive human-natural systems in the city of Venice
Please see our website for specific research and modeling projects: http://www.visualizingvenice.org/
The group has prepared exhibitions that have traveled to China, Croatia, Russia and the US. An exhibition on Food and Water will be shown at Palazzo Ducale in 2015; the following year we shall have a traveling exhibit on the Venetian Ghetto to commemorate its 500th anniversary.